Goal
: Identified current Spotify user experience problem and users' problems and redesigned the app.
Skills
: Interaction Design, Visual Design, Prototyping, Product Thinking
Tools
: Adobe XD, Google Form, Keynote, Concept
Client

: Valve Corporation, Dota2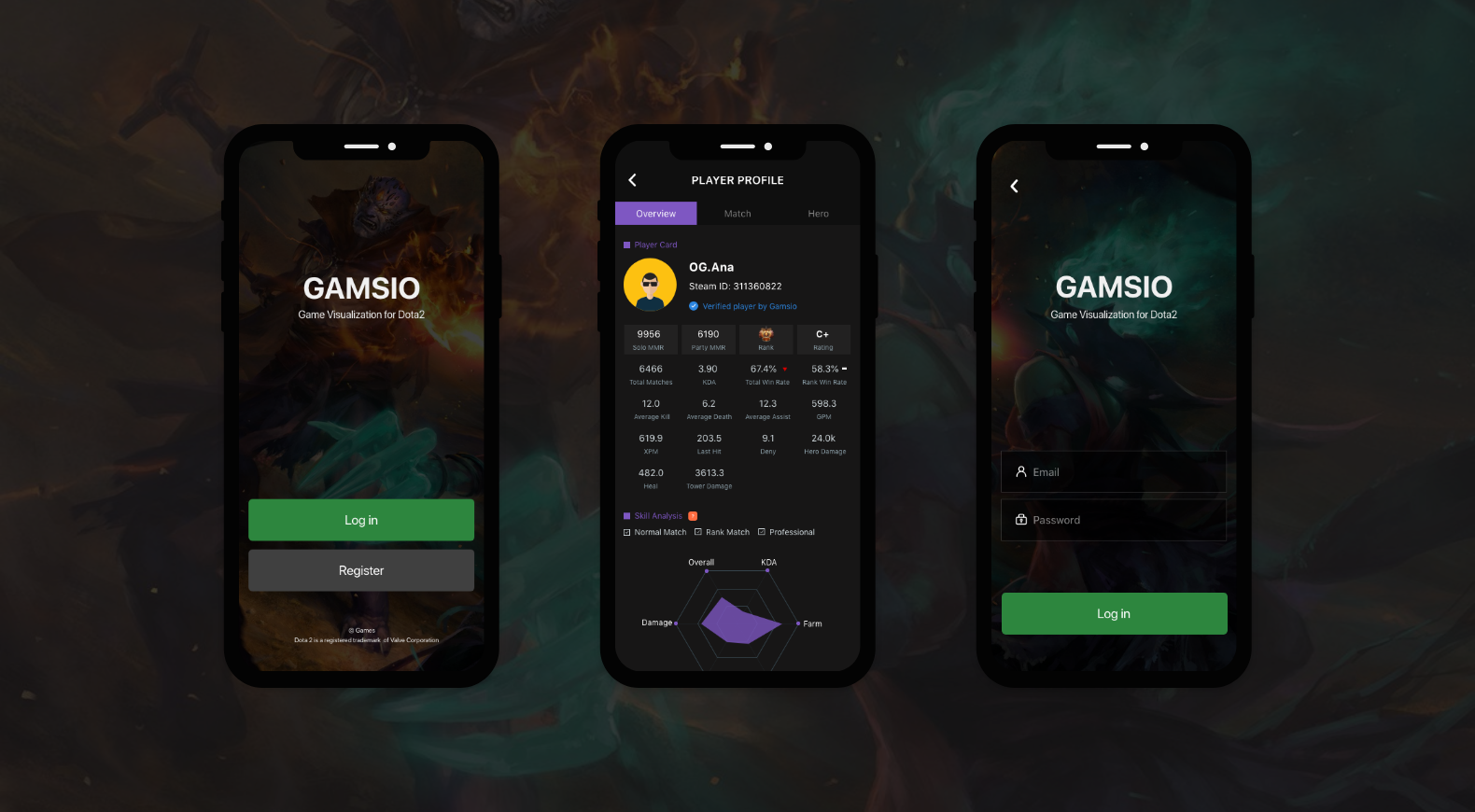 Project Background

Dota2 is one of the most popular multiplayer online battle arena (MOBA) games, which has the highest prize pool compared to other eSports events. Additionally, Dota2 has even a higher prize pool than other traditional sports event such as the super bowl and Cricket World Cup. Therefore, the value of eSports market will become really high and has a bright future. Therefore, I decided to design a new mobile application to visualize the Dota2 data in order to analyze player's game performance, game related information, in game strategy and so on. 
Motivations

1. Increasing popularity in

eSports.
2. Dota2 has the highest prize pool compared to other eSport events.
3. Players and Casters requires data from the matches to analyze their performance.
4. Current data from game websites such as DotaBuff.com is complex and hard to use.
Technology Support
To access the Dota2 raw data, Steam OpenDota API is a good sources. Using this api, developer can access to all player profile and their match information.
OpenAI also released new research paper using deep reinforcement learning to teach machine play Dota2 like a pro player. The research result can be used to provide prediction and give recommendations for game analysis.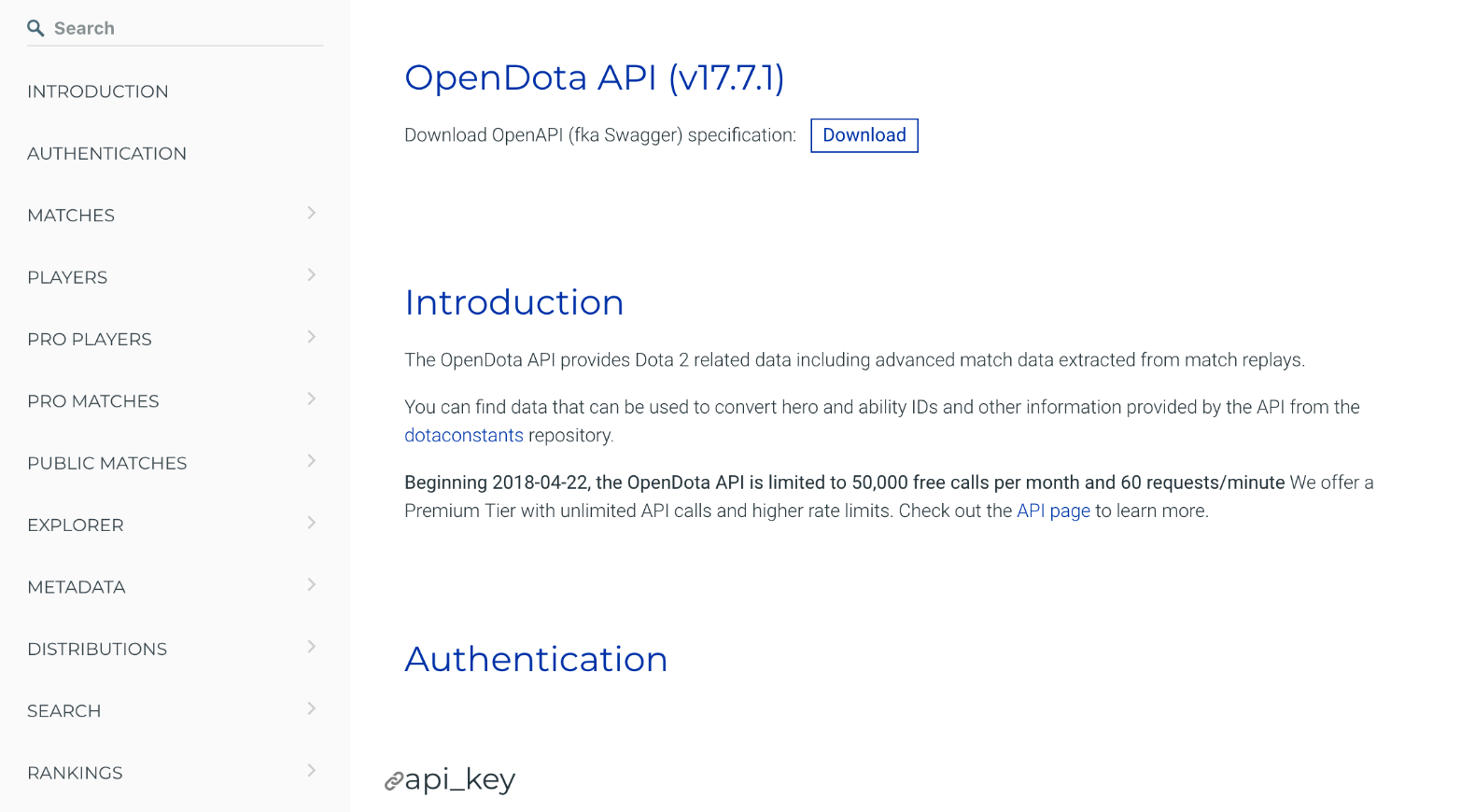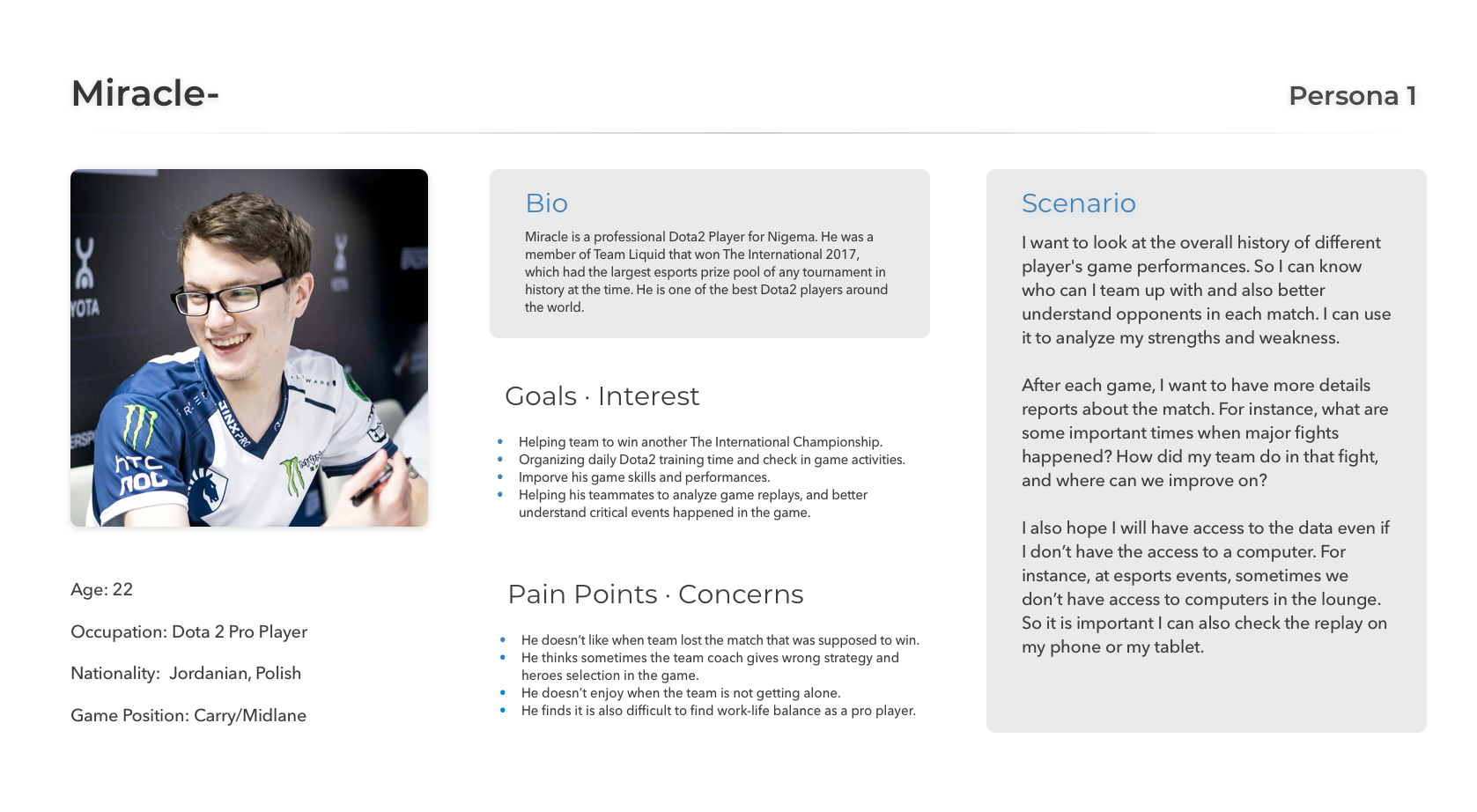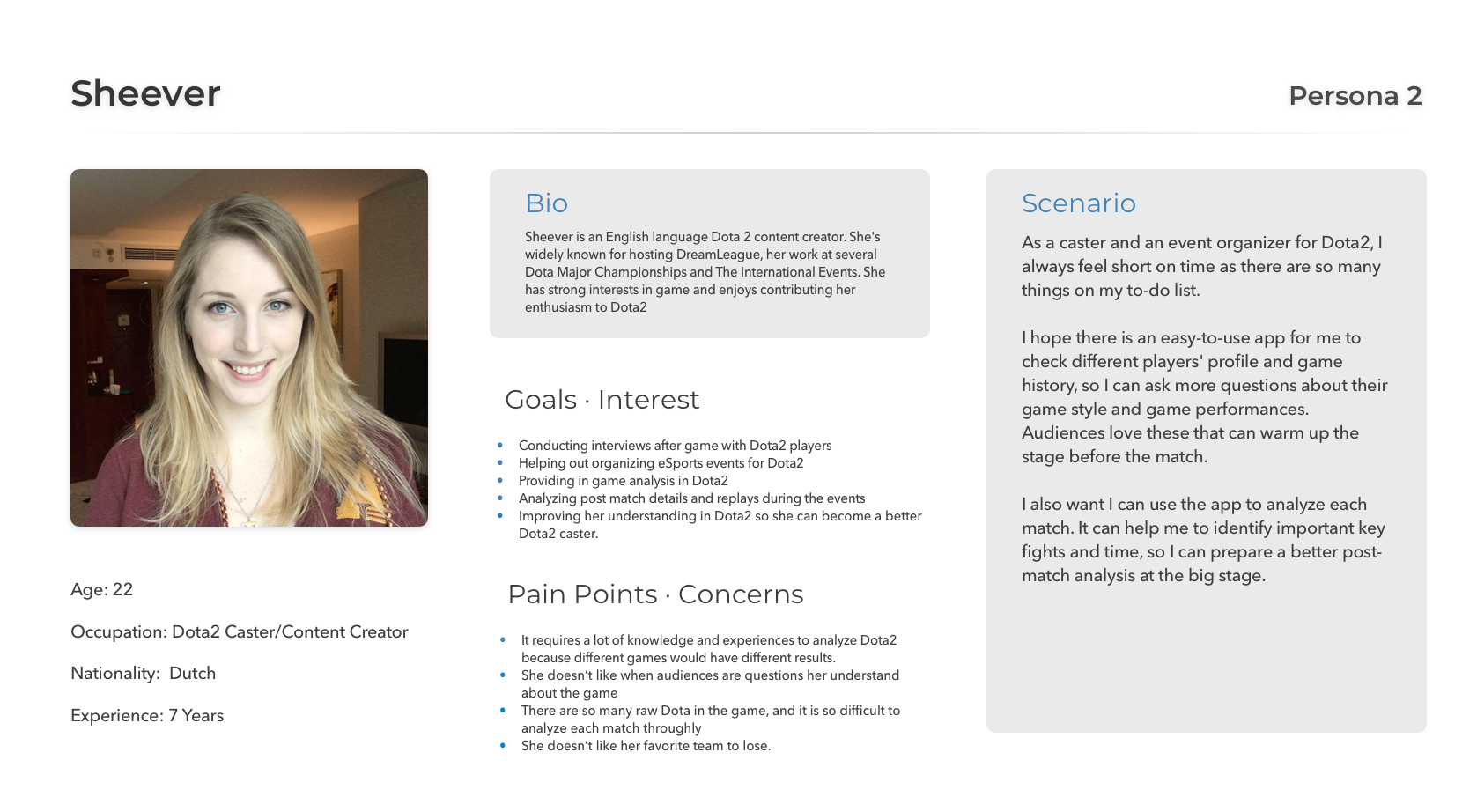 As-is Pain Points
There are different products have tried to visualize Dota2 metadata to help players to understand their gameplay. For instance, 
Dotabuff
 is the leading statistics and community website for Dota2, yet it is very hard for players to understand what the data is trying to explain. 
There is no hierarchy of data. 
It has a complex color scheme. 
It is trying to show everything yet players can't read everything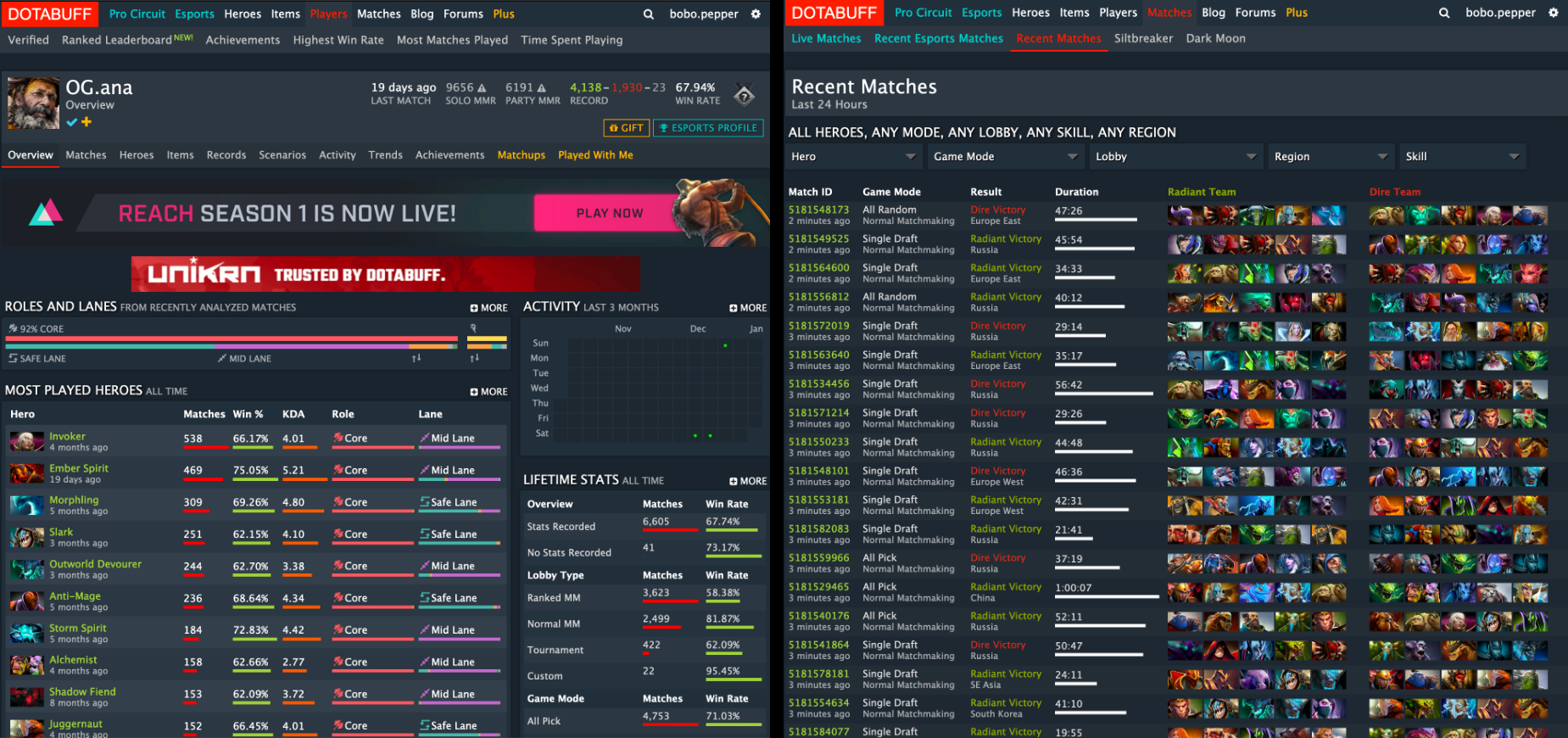 Design Goal
In summary, there are two goals of this project.

1. Improving user experience of how to visualize Dota2 Metadata, which is easier for players and casters to read and understand.

2. Creating a work flow for players and casters to understand their game play and match information without struggles and pain.

Sketch
These sketches helped me to identify what types of data is important, and I also experiment different ways to navigate information and place data on a mobile platform.