Goal
: Redesign LIT Coffee website to improve internet traffic.
Skills
: Interaction Design, Visual Design, Prototyping, Design Thinking
Responsibility
: I organized the Design Thinking Workshop with users, and designed new UI interactions.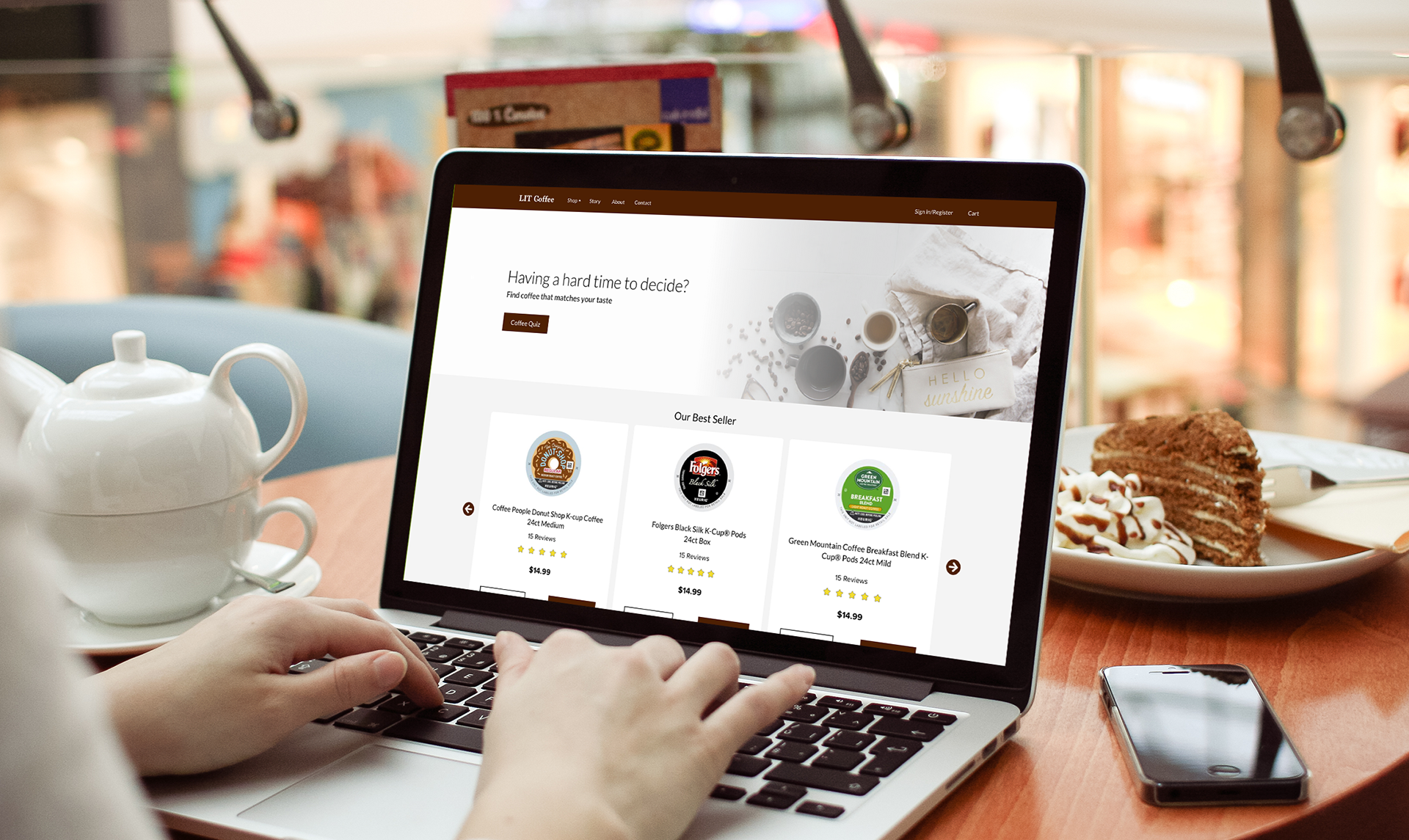 About LIT Coffee
LIT Coffee is an online coffee store that sells coffee beans and coffee accessories. The founder wants LIT Coffee to deliver the best coffee beans for customers. Previously, he looked for a team to build a website for LIT Coffee as he wants to use e-commerce to boost the sale. Unfortunately, he realized that he still had a difficult time to find customers. The network flow doesn't increase since the website was launched.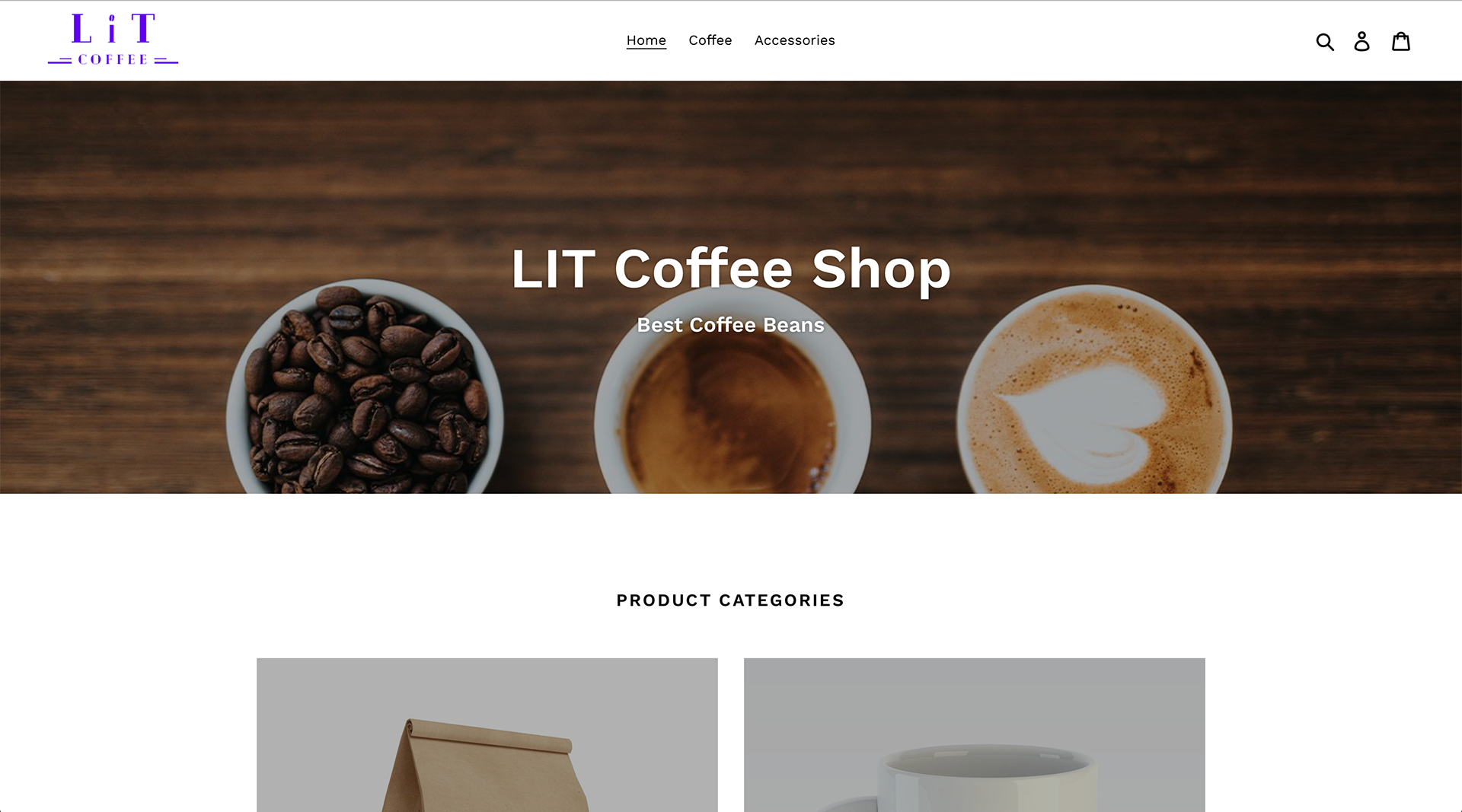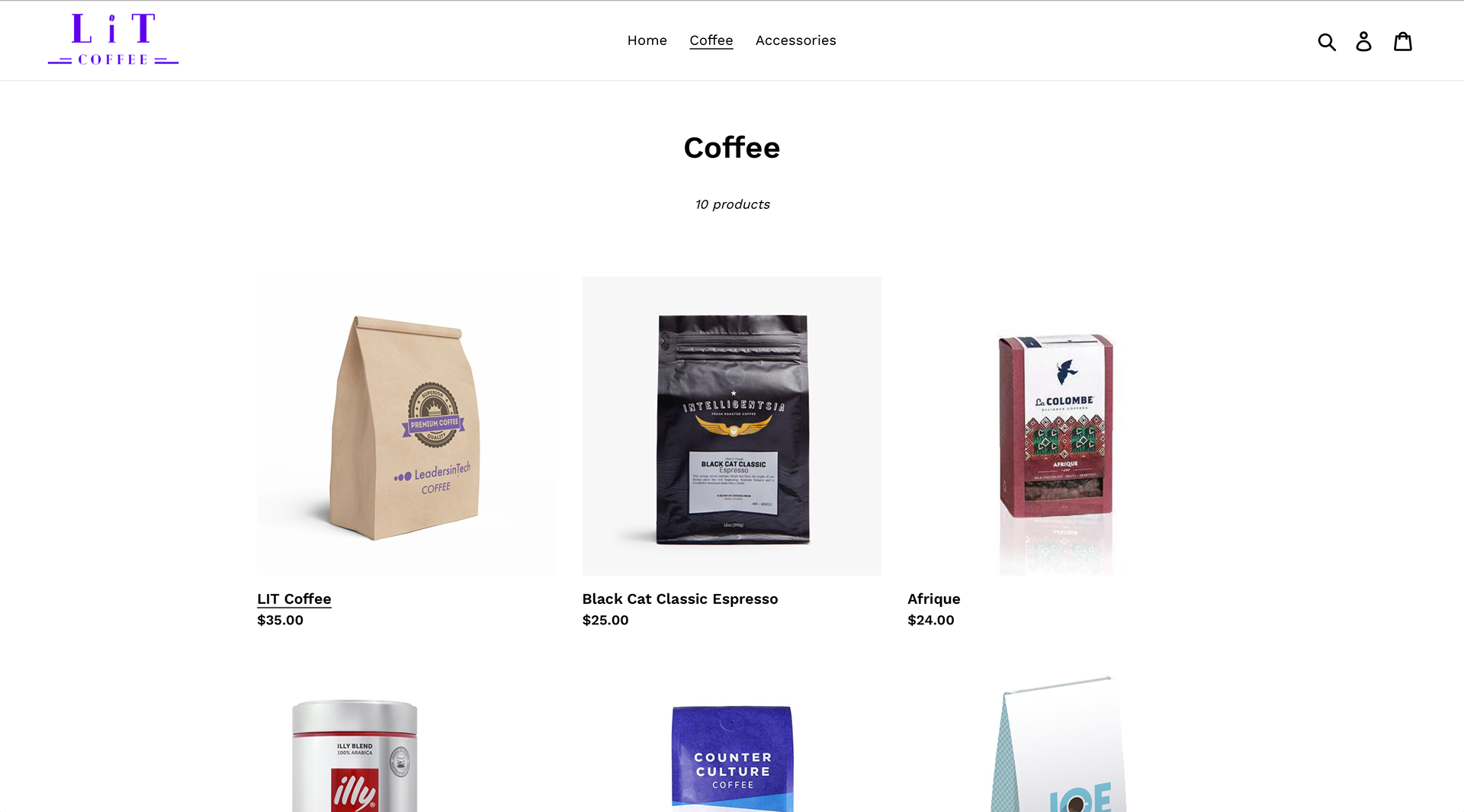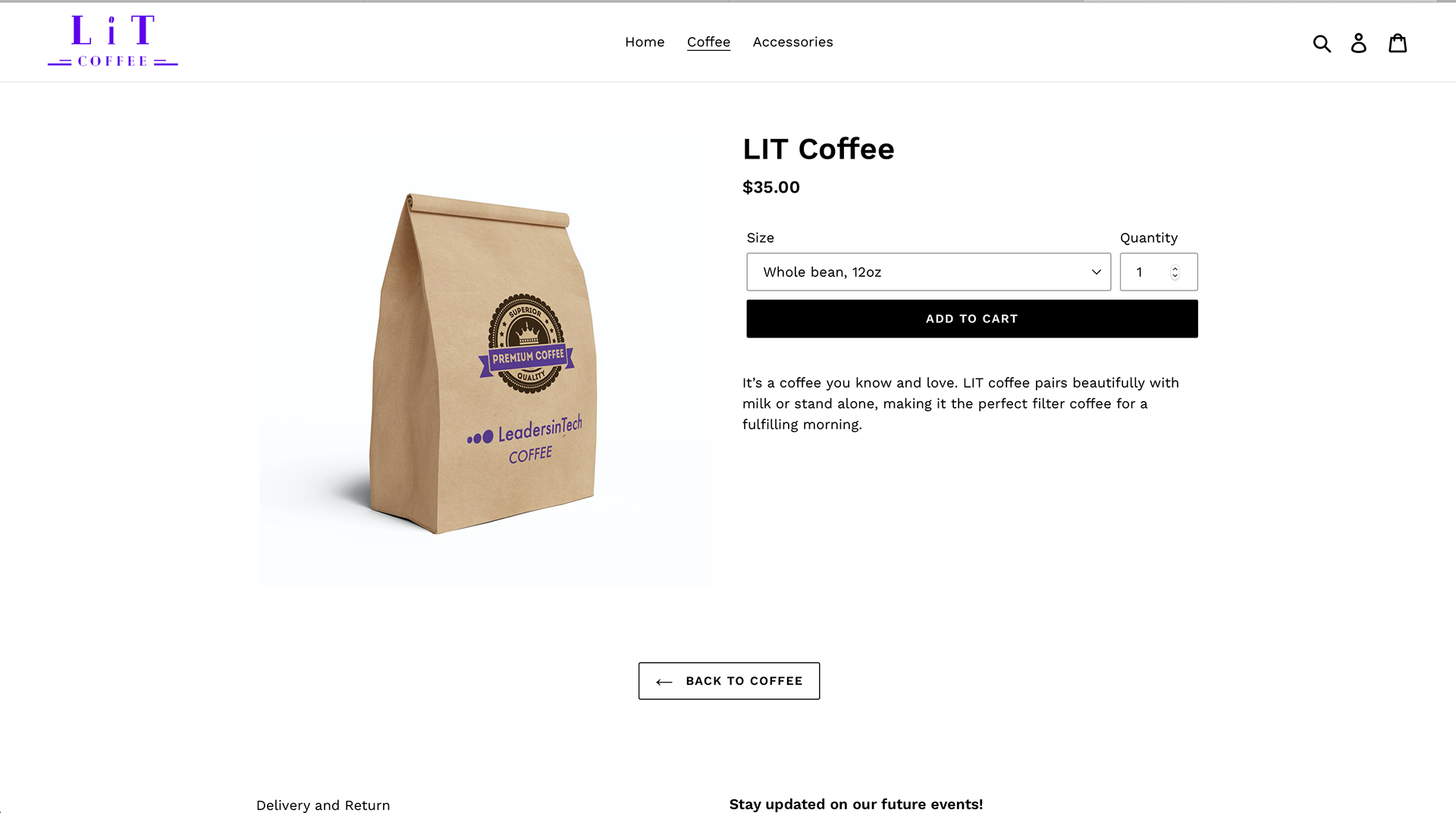 Assumption & Questions
At the beginning of this project, I collaborated with some us to do a card sorting in order to understand what I have already know and what need to understand for this project. All together, we looked over the website and wrote down what we discovered during the process. I categorized them as
assumption
and
questions
. And then we voted to pick the most important key point to solve first and made a plan for future iterations.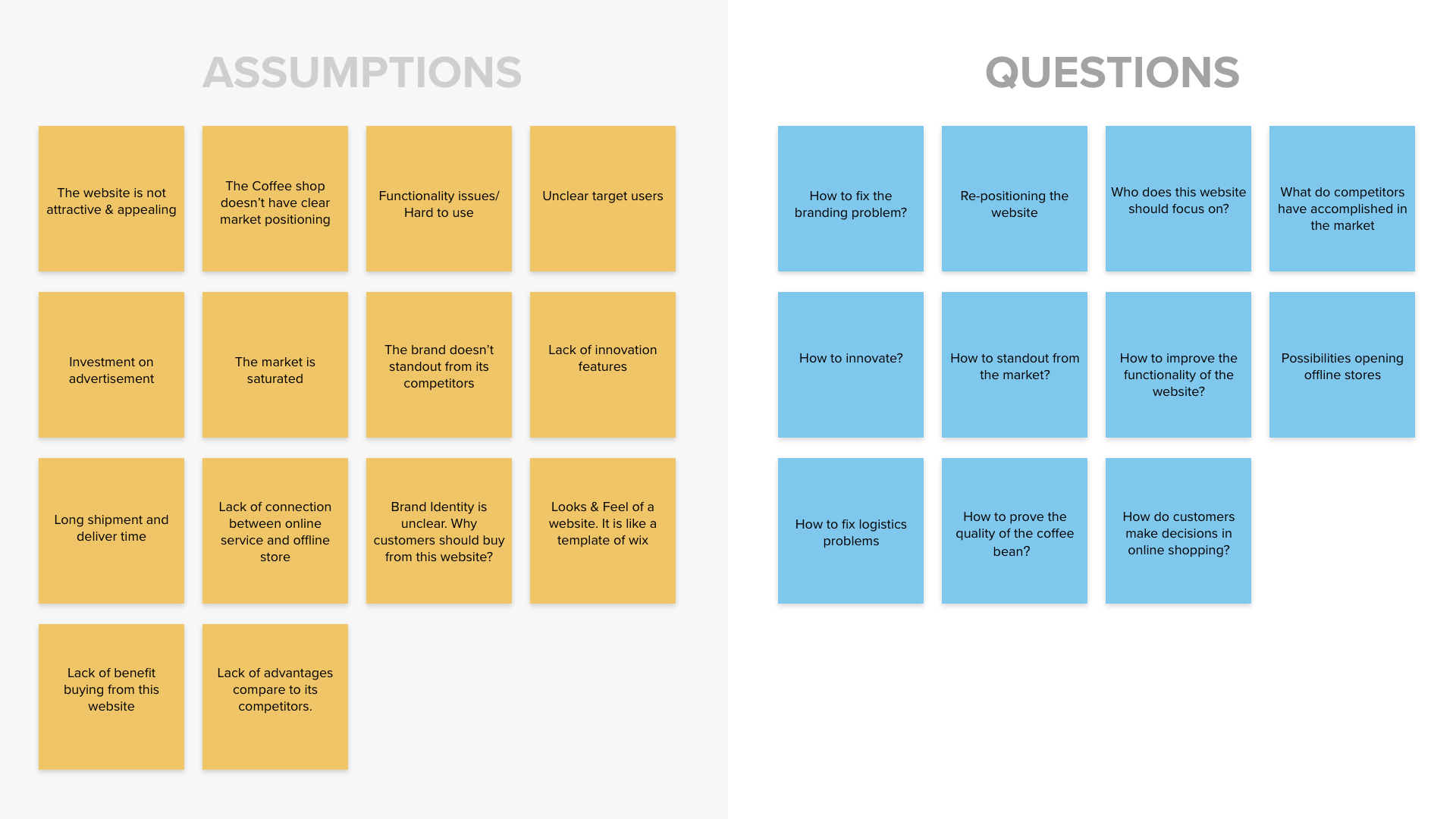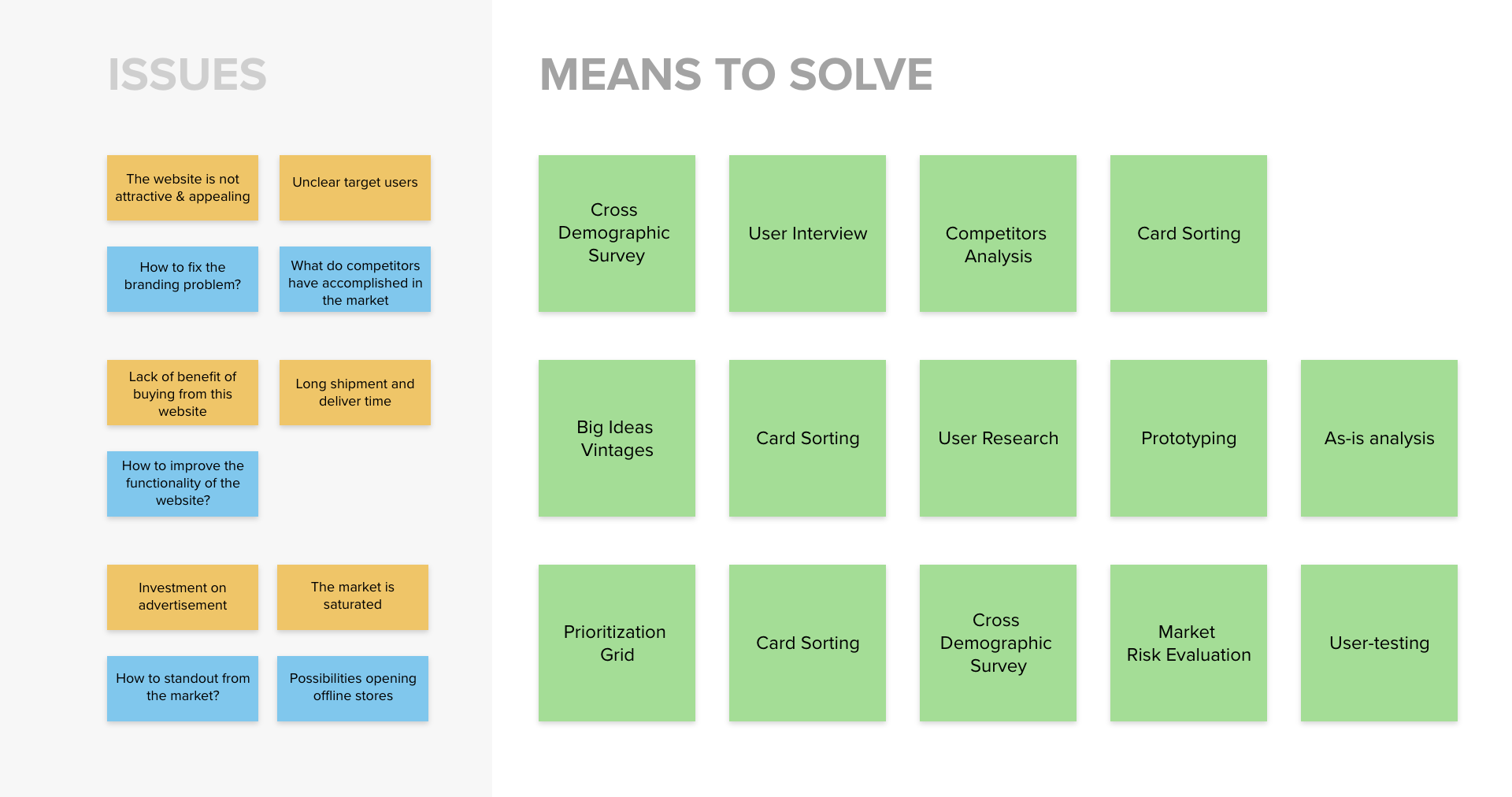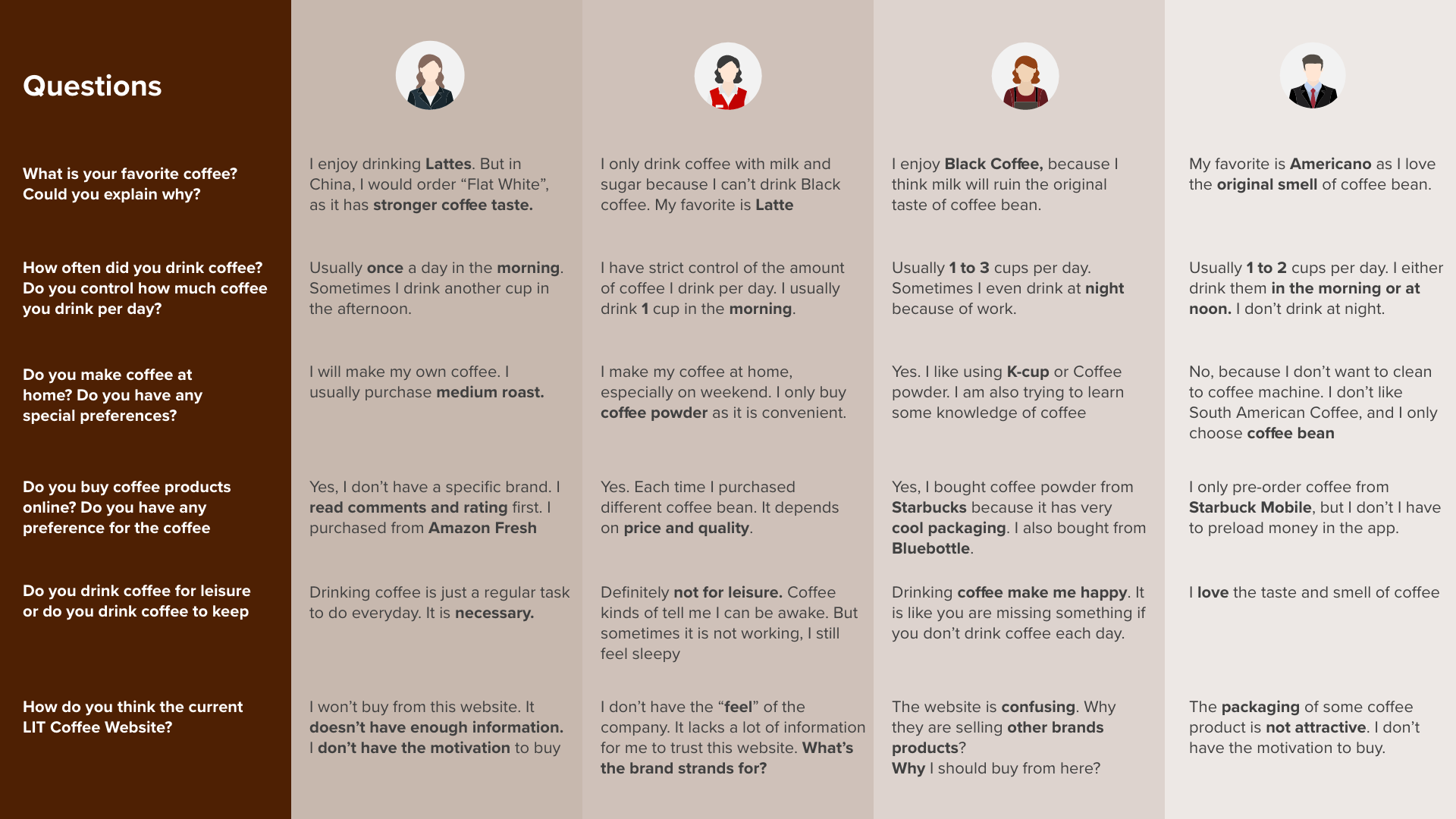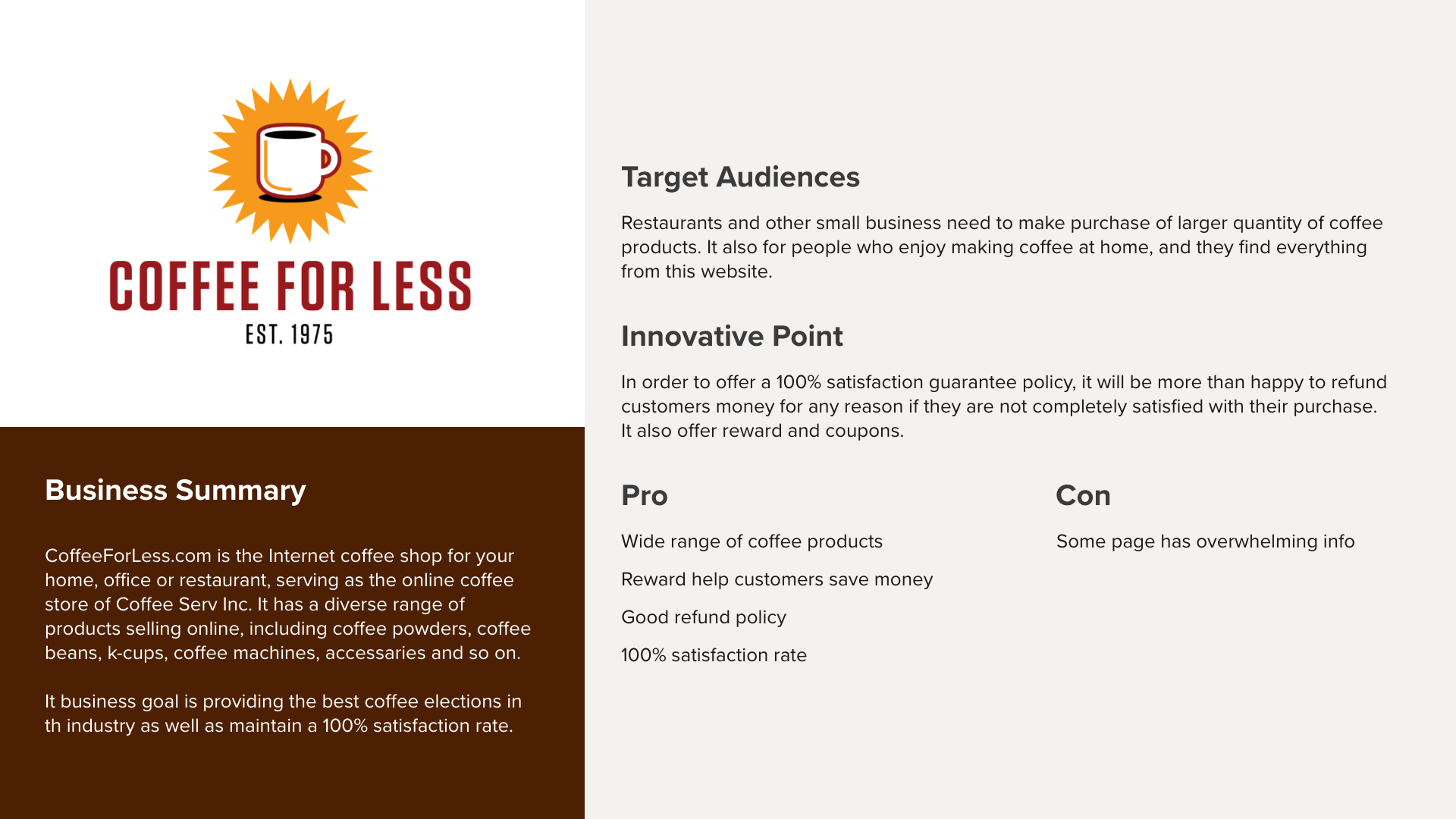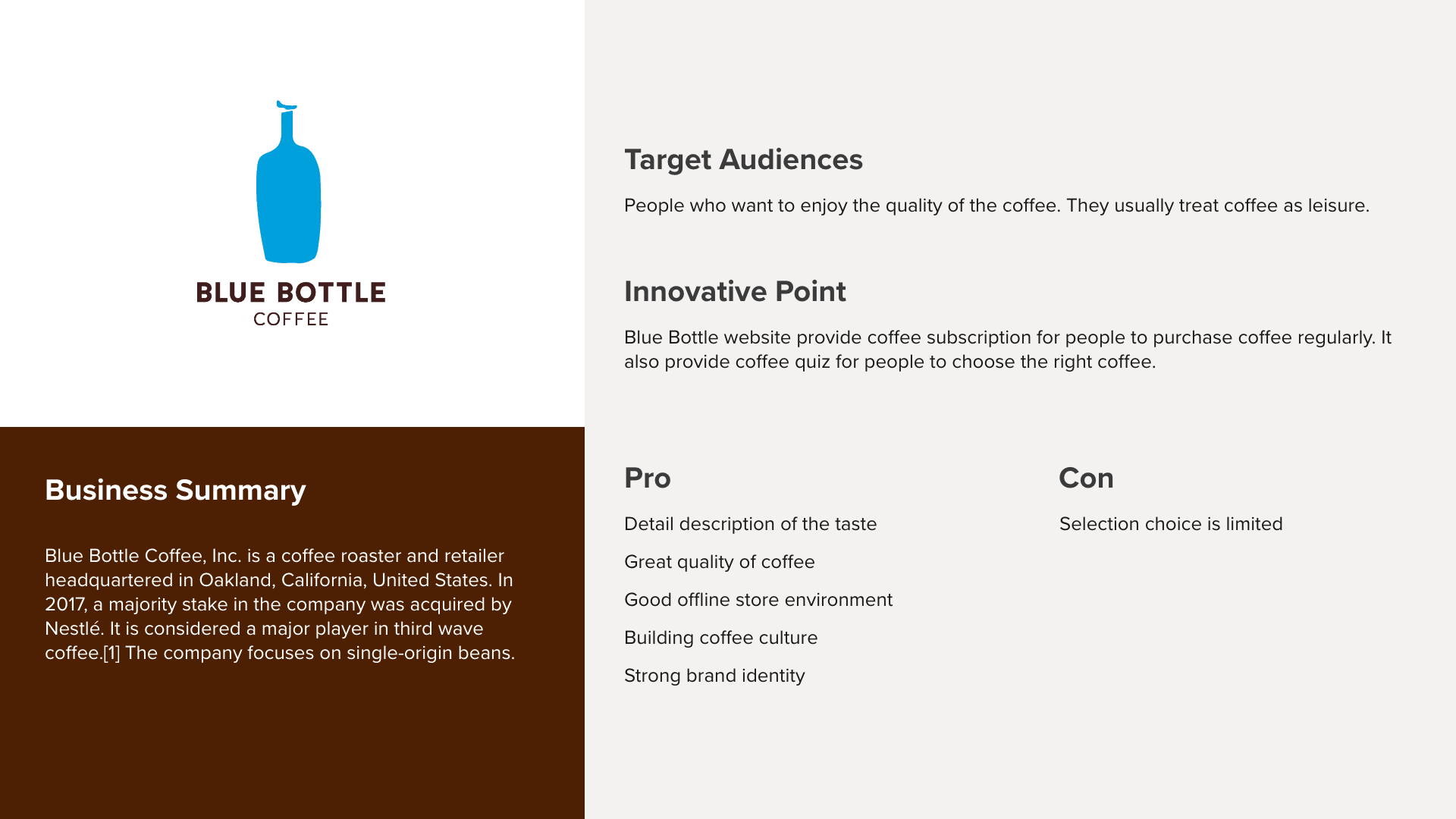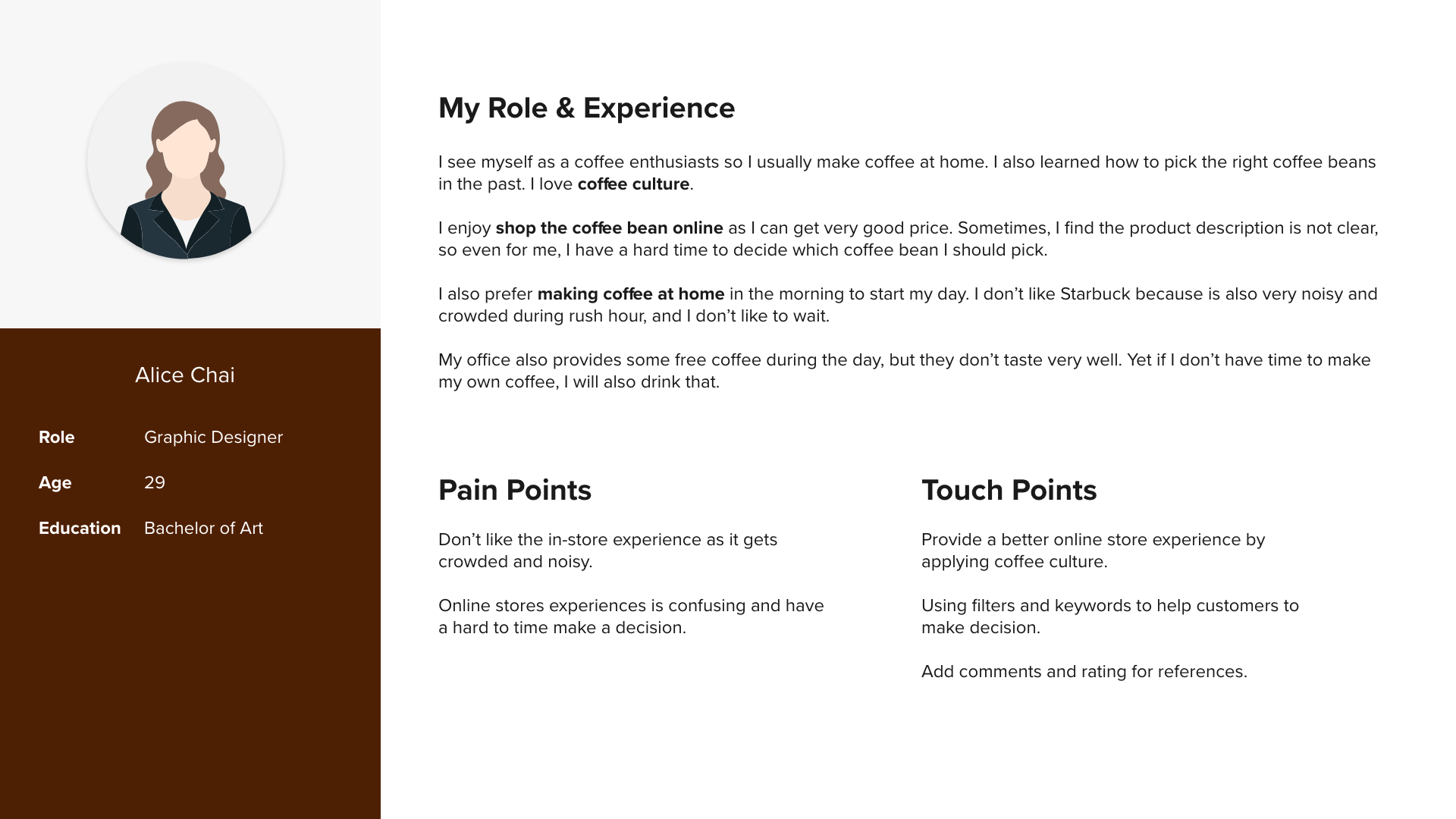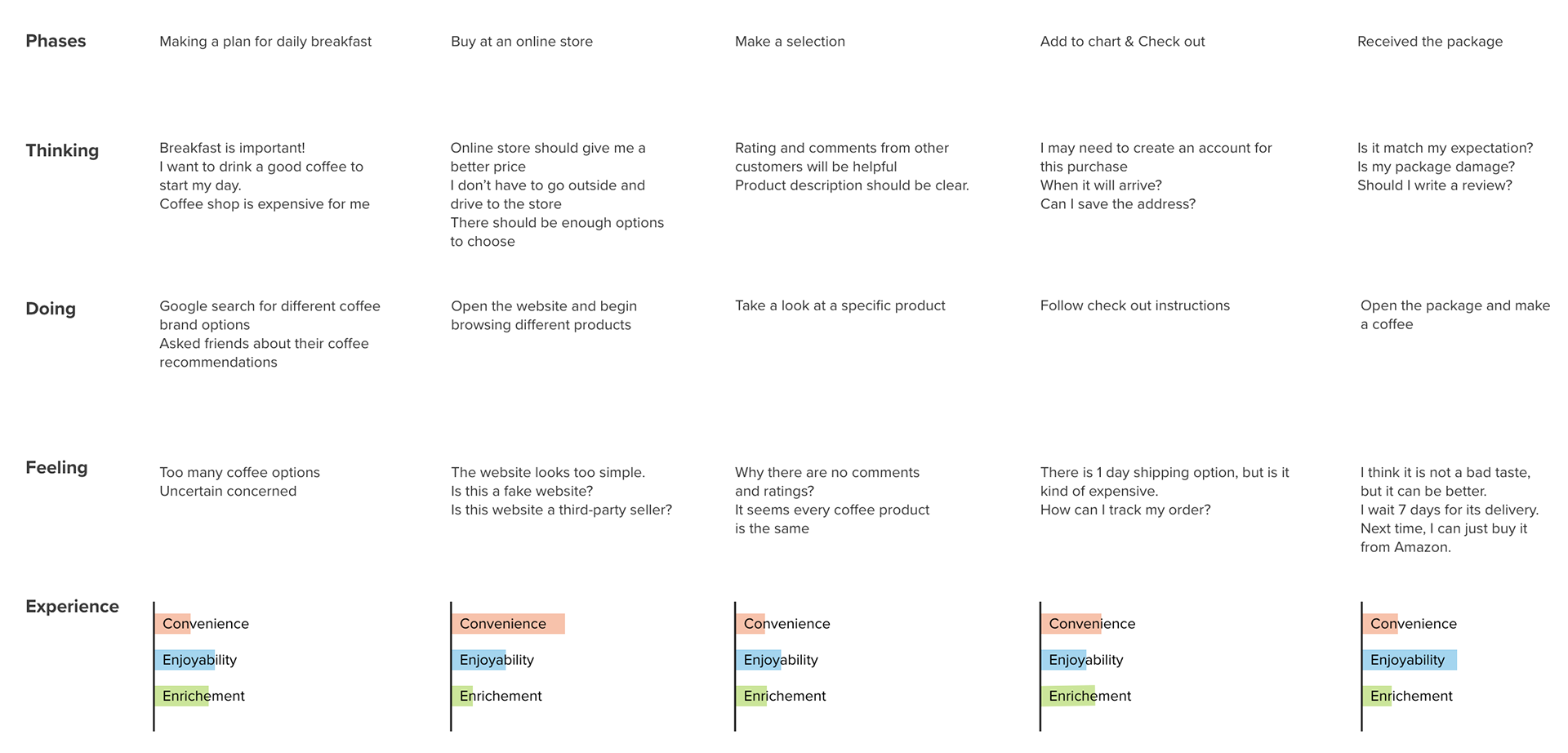 As-is Pain Points
1. LIT Coffee
lacks clear market strategy
. 
2. Customers
don't trust
this website.
3. Customers
don't receive information/insight
about coffee from this website.
4. Customers have a
hard time to choose a coffee
. They can't make a decision.