Project Overview

Goal
: Identified current Spotify user experience problem and users' problems and redesigned the app.
Team
: Bohan Chen, Tingwei Gu, Hanyu Tan
Skills
: Interaction Design, Visual Design, Prototyping, Product Thinking
Responsibility
: I organized the Design Thinking Workshop with users, and designed new UI interactions.
As an increasing number of music streaming services enter the competition, Spotify is confronting declining market share in the United States. In this project, our team was assigned to make Spotify more competitive than its competitors by improving Spotify user experience. We were provided a great opportunity to do a reverse engineering practice of Spotify and understand its business strategy, so we learn how to do user research and improve the user experience.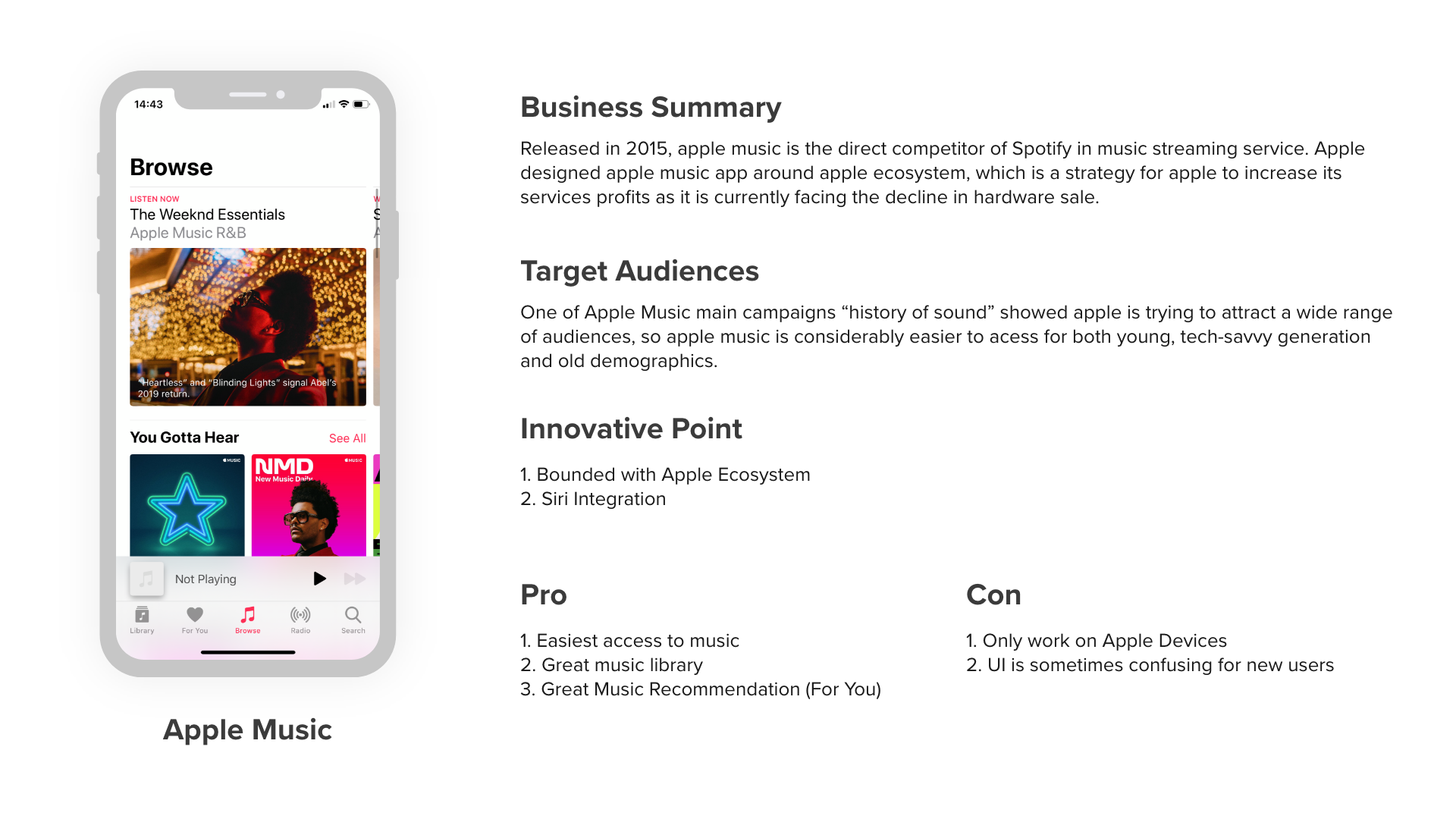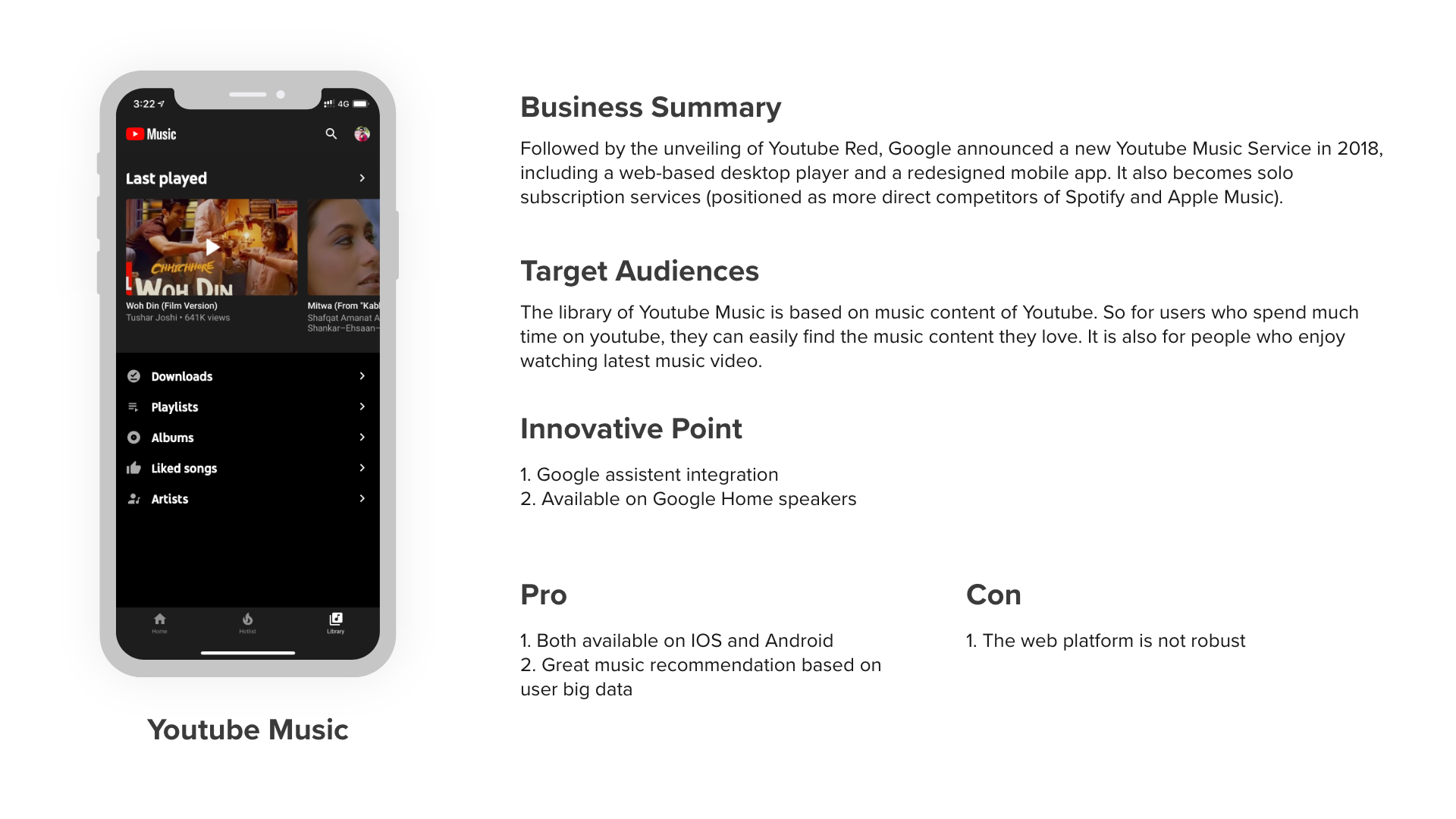 In order to receive insights about problems of current Spotify Music App, I invited a few current and previous Spotify users to the Design Thinking Workshop. I asked them what they like about Spotify and what frustrate them. I also ask a few users why they made a switch to other music streaming services.

Workshop activities include user journey analysis, interview questions, empathy map, project goal identification, and proposed solution.

Information Architecture
After we reverse engineered the Spotify IA, we immediately realized that there is so much information inside the app. The unclear hierarchy cause confusion to users. They told use they usually can't find things they want.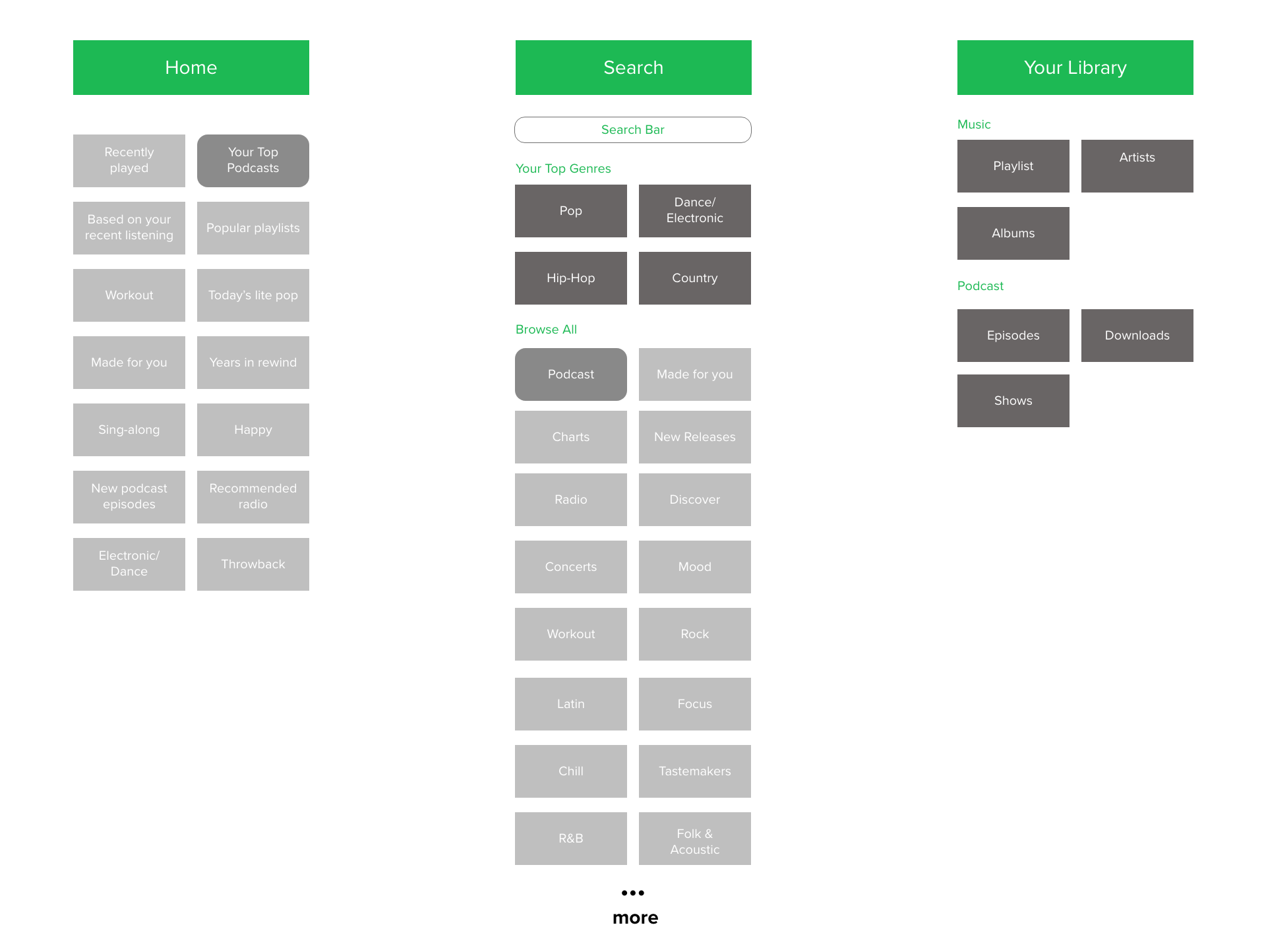 User Research
After interviewing with our users, we organize the empathy map and persona. We have identify multiple problems with current Spotify UI and UX. In order to make this project concise, we began to analyze as-is scenario in order to identify the key pain points from our users.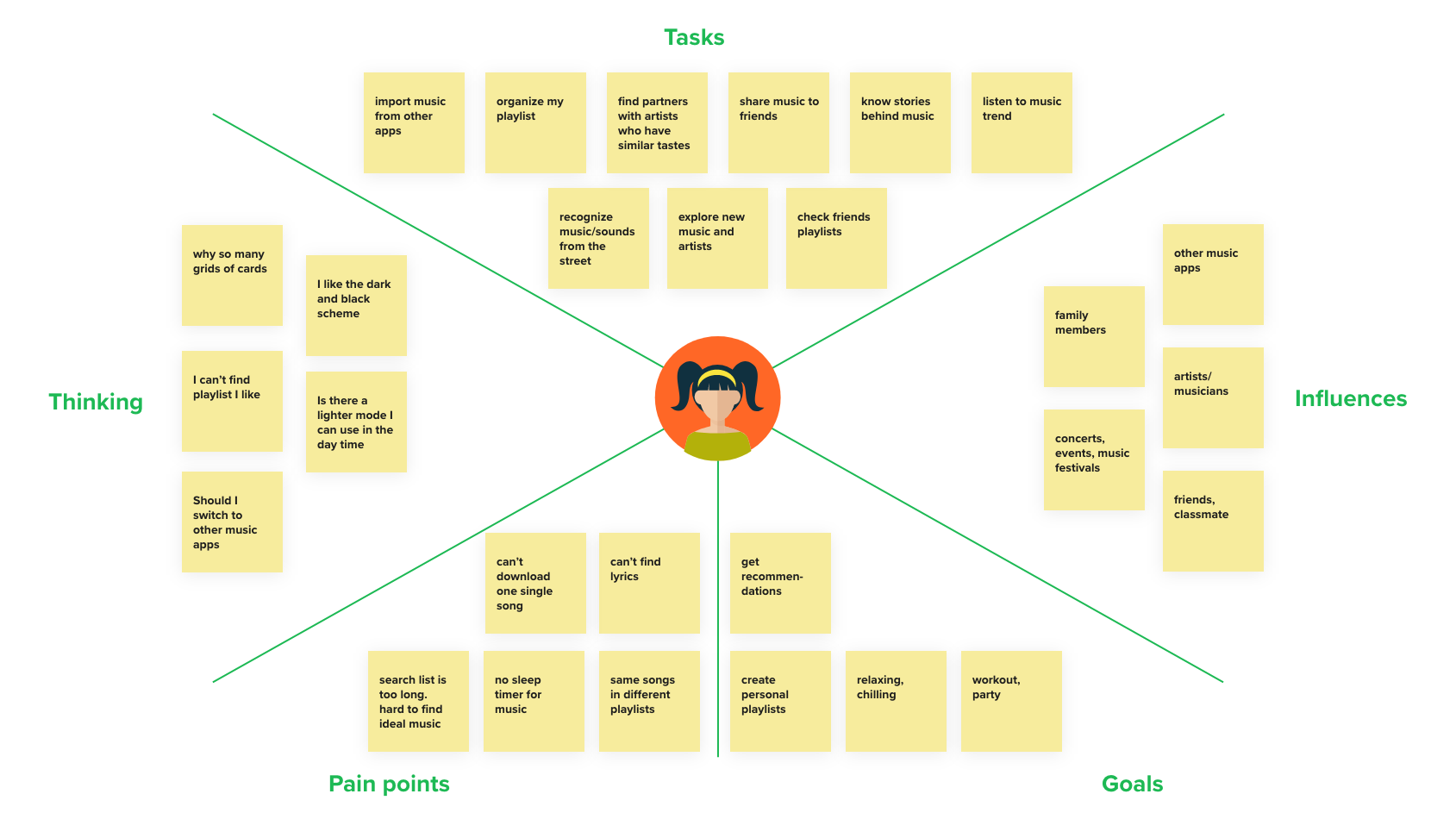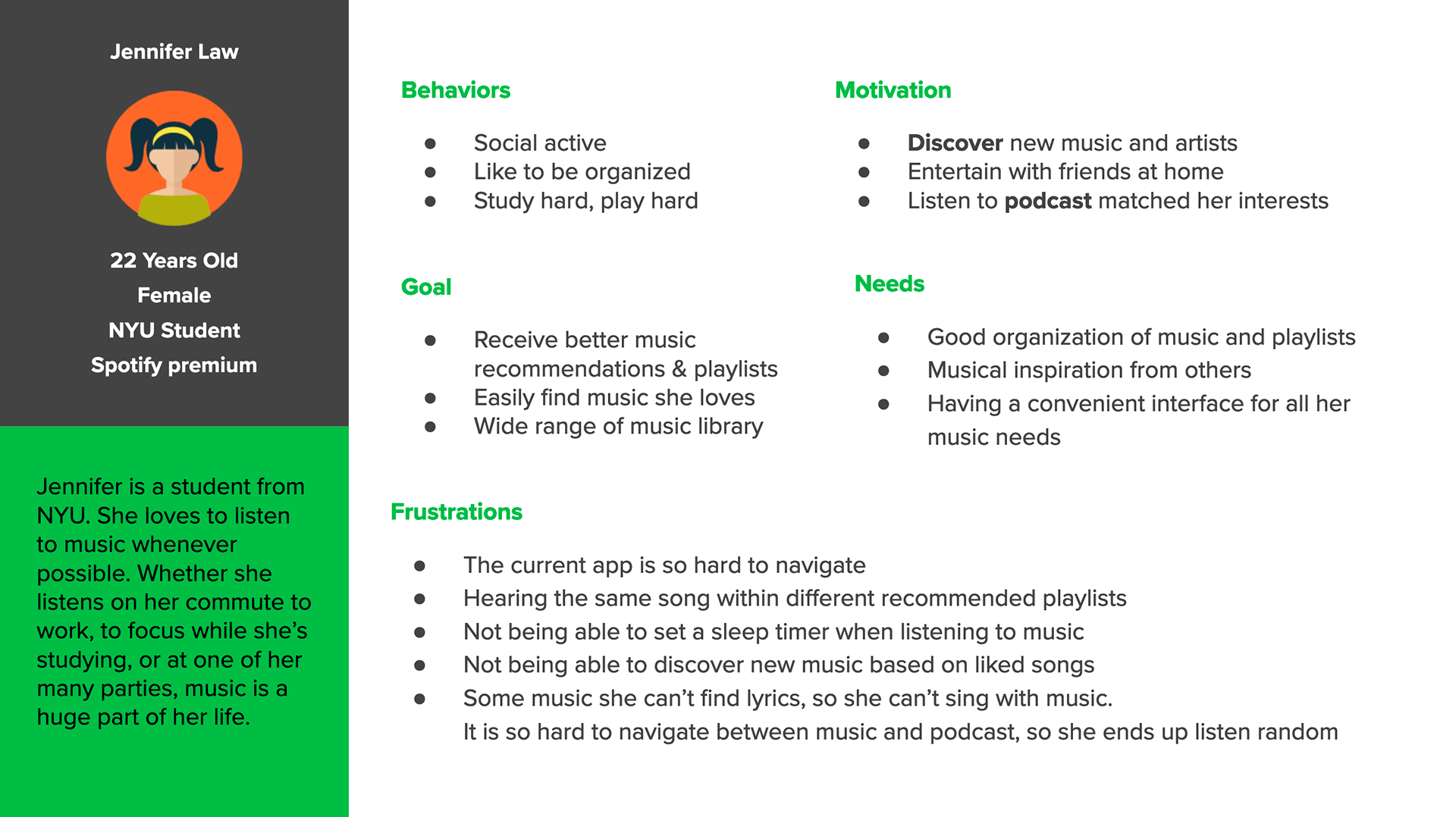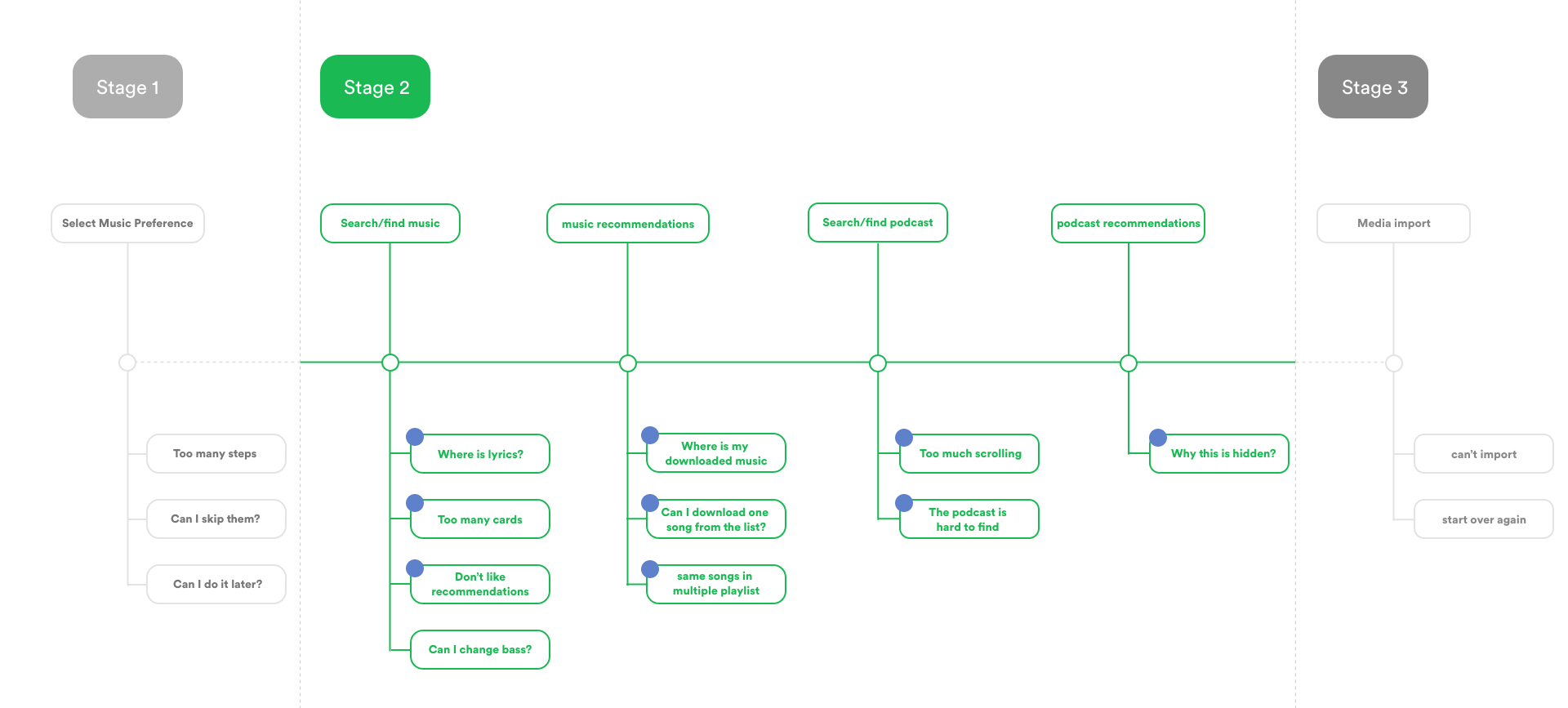 As-is Pain Points

The podcast service is hidden under search section.
It is very hard to navigate through the app as the information is overloaded
It is very hard to discover new music and appealing playlists/songs. Users end up listen to music randomly.
The lyrics is hidden. Switch between lyrics and story make it harder to follow the song. 
Users can't find downloaded music. User also can't download single song from a playlist.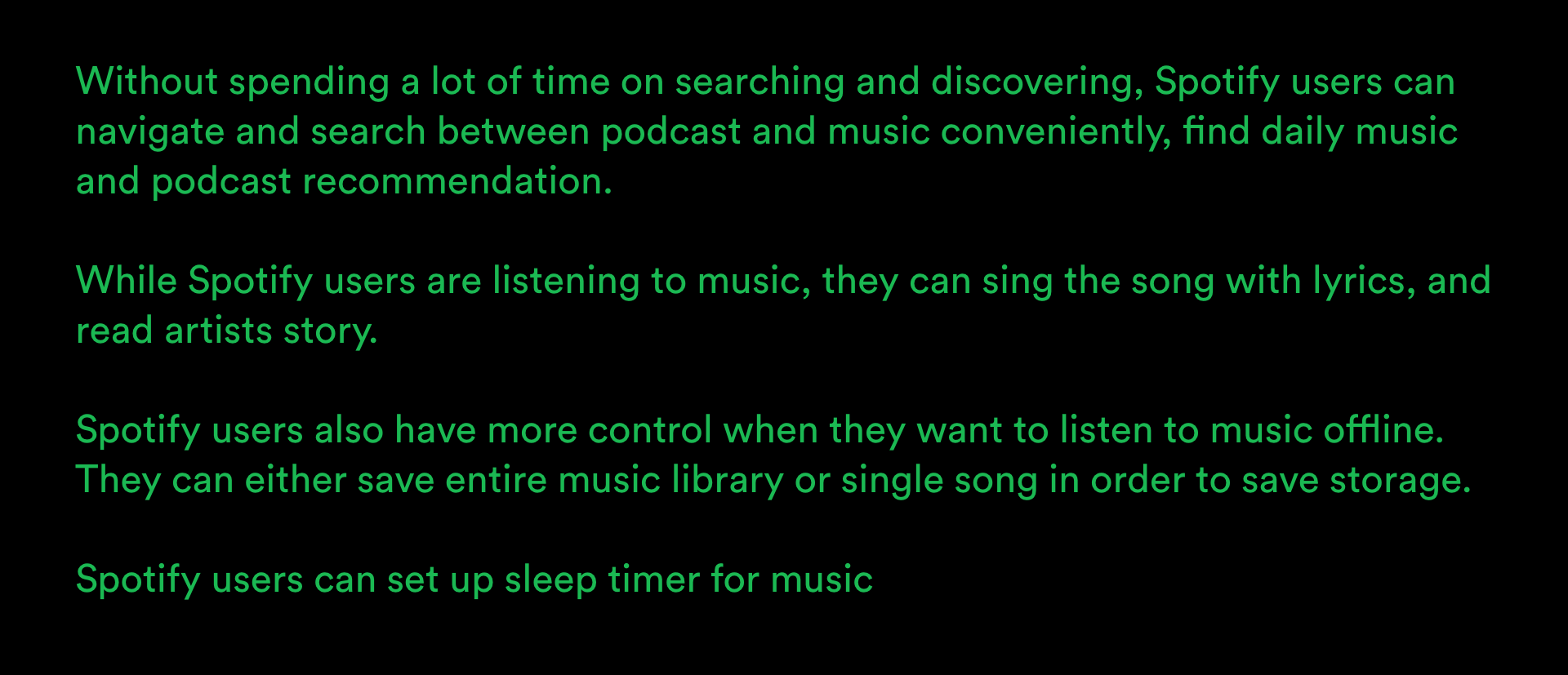 Paper Prototype & User Testing
We created this testable paper prototype to receive user feedback in our new design
1. Individual music and podcast sections

2. Interface contains only daily recommendation and some major categories.

3. Search bar on both music and podcast sections

4. lyrics sections

5. Timber for music
6. Customize playlist under library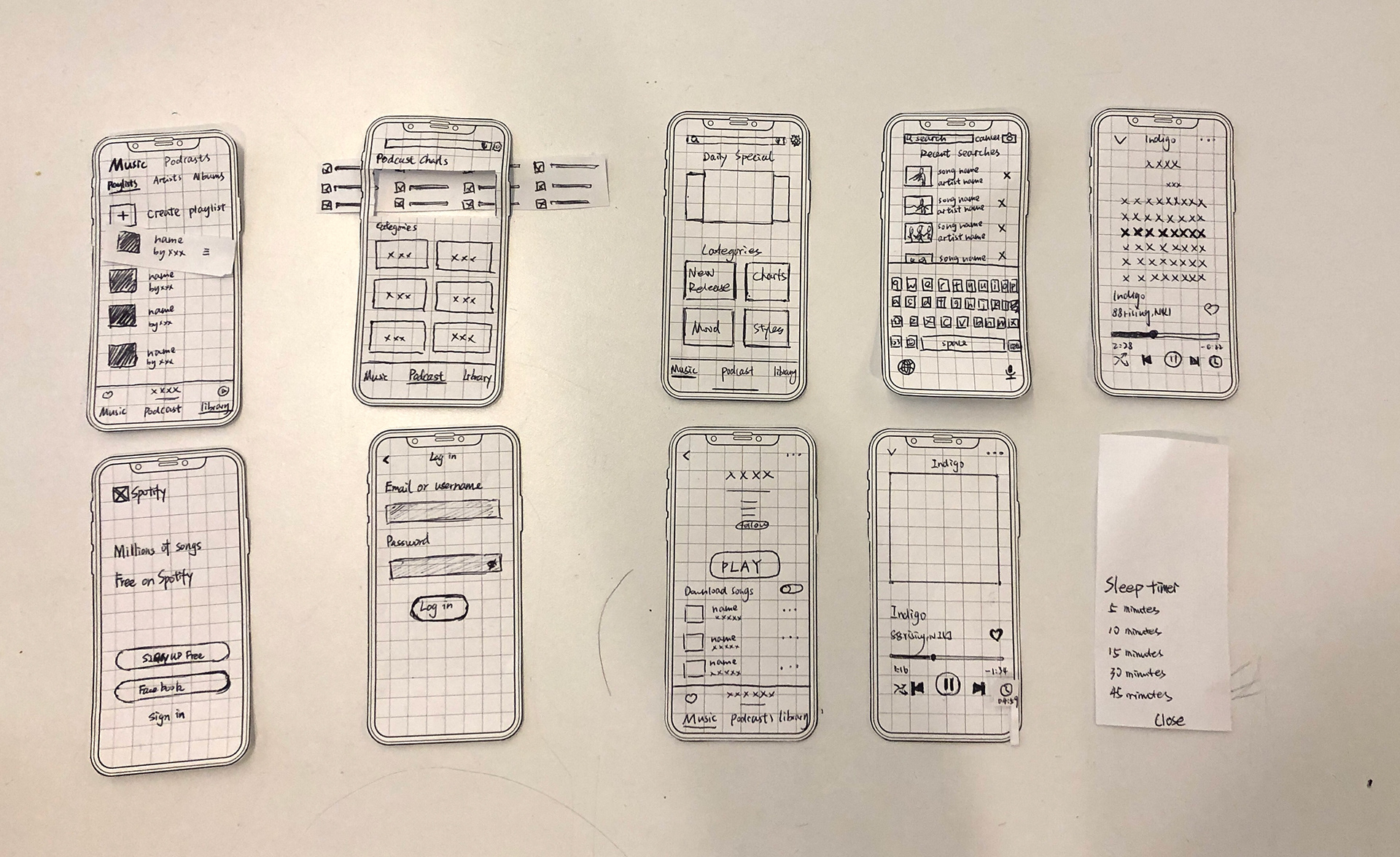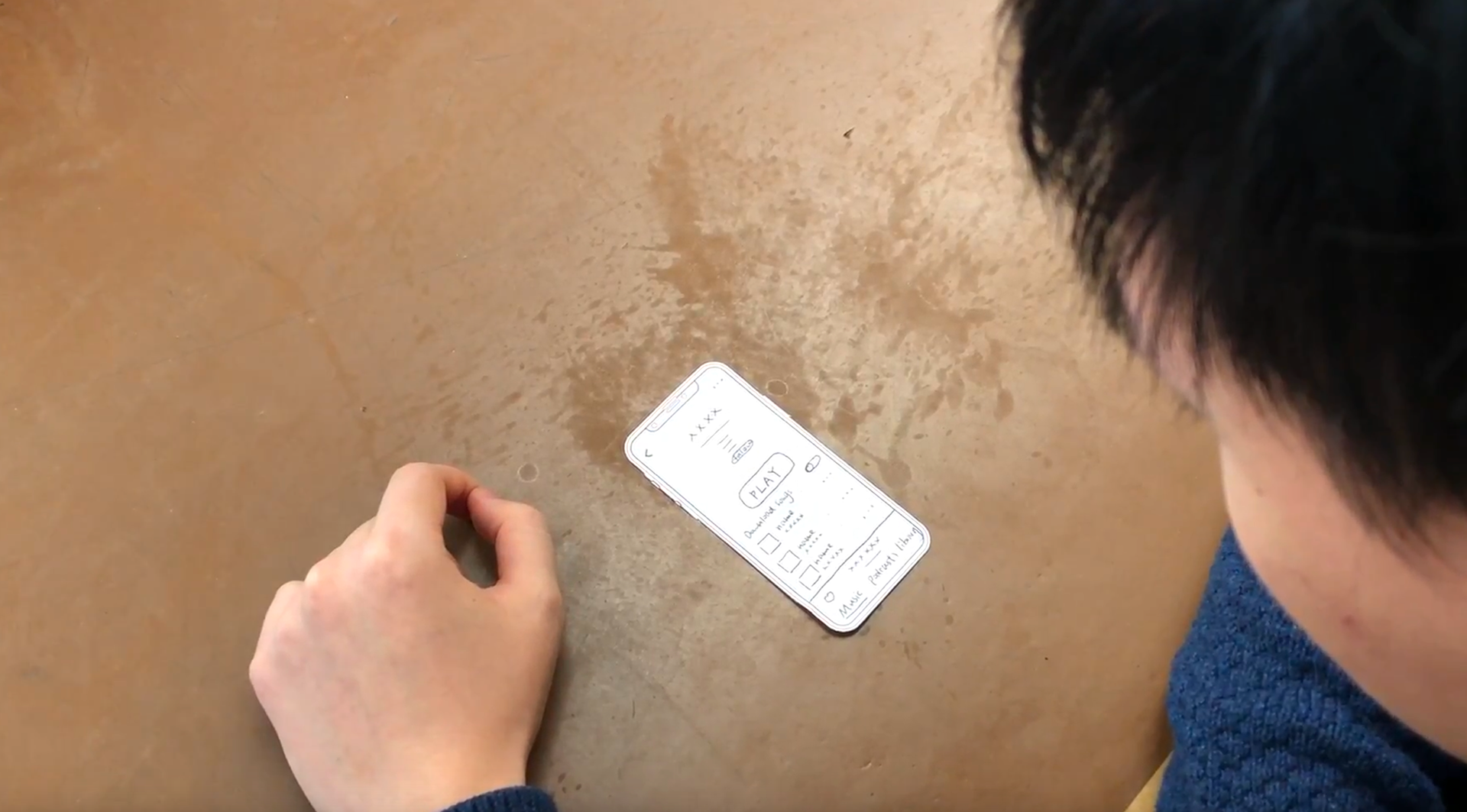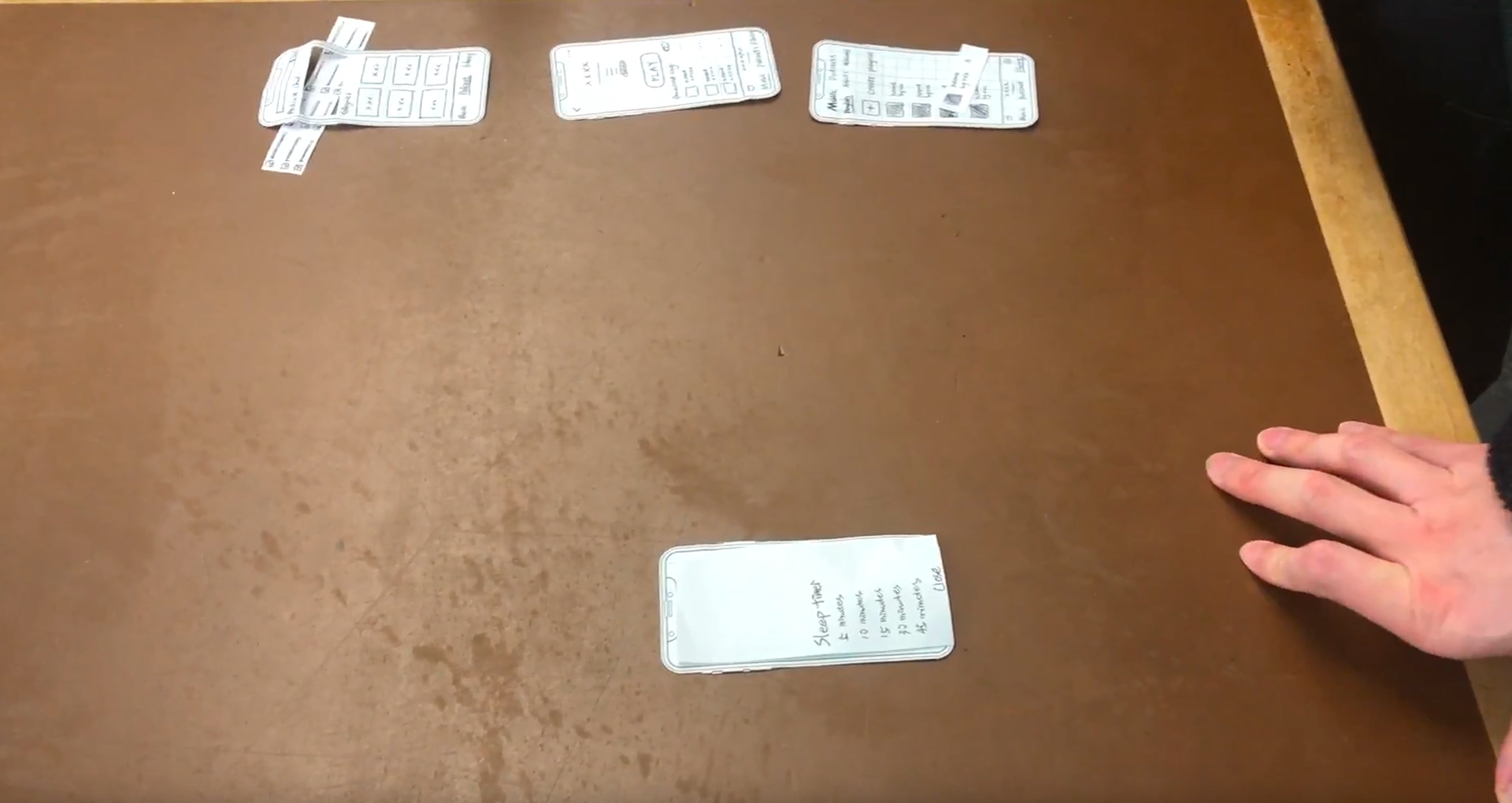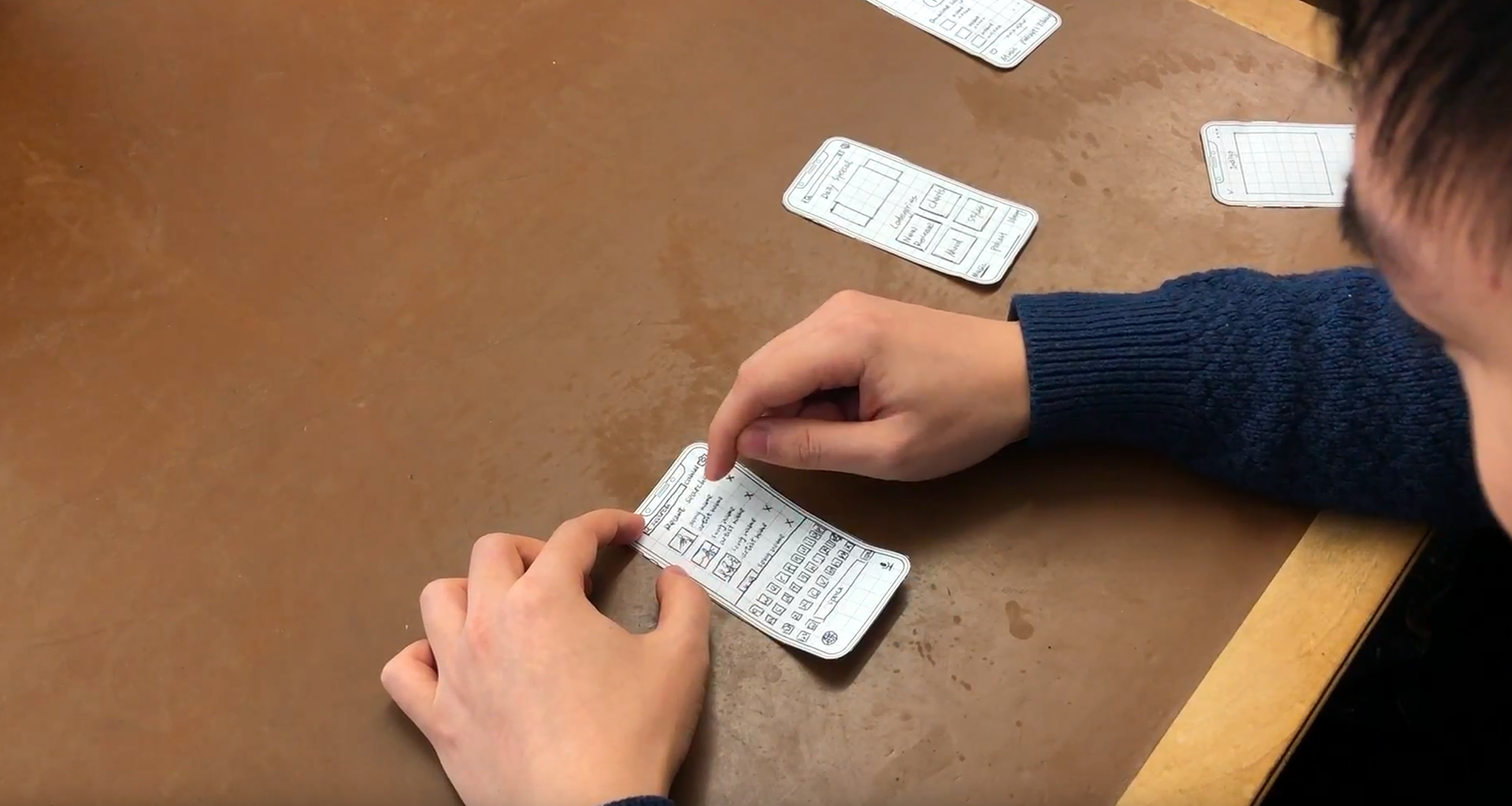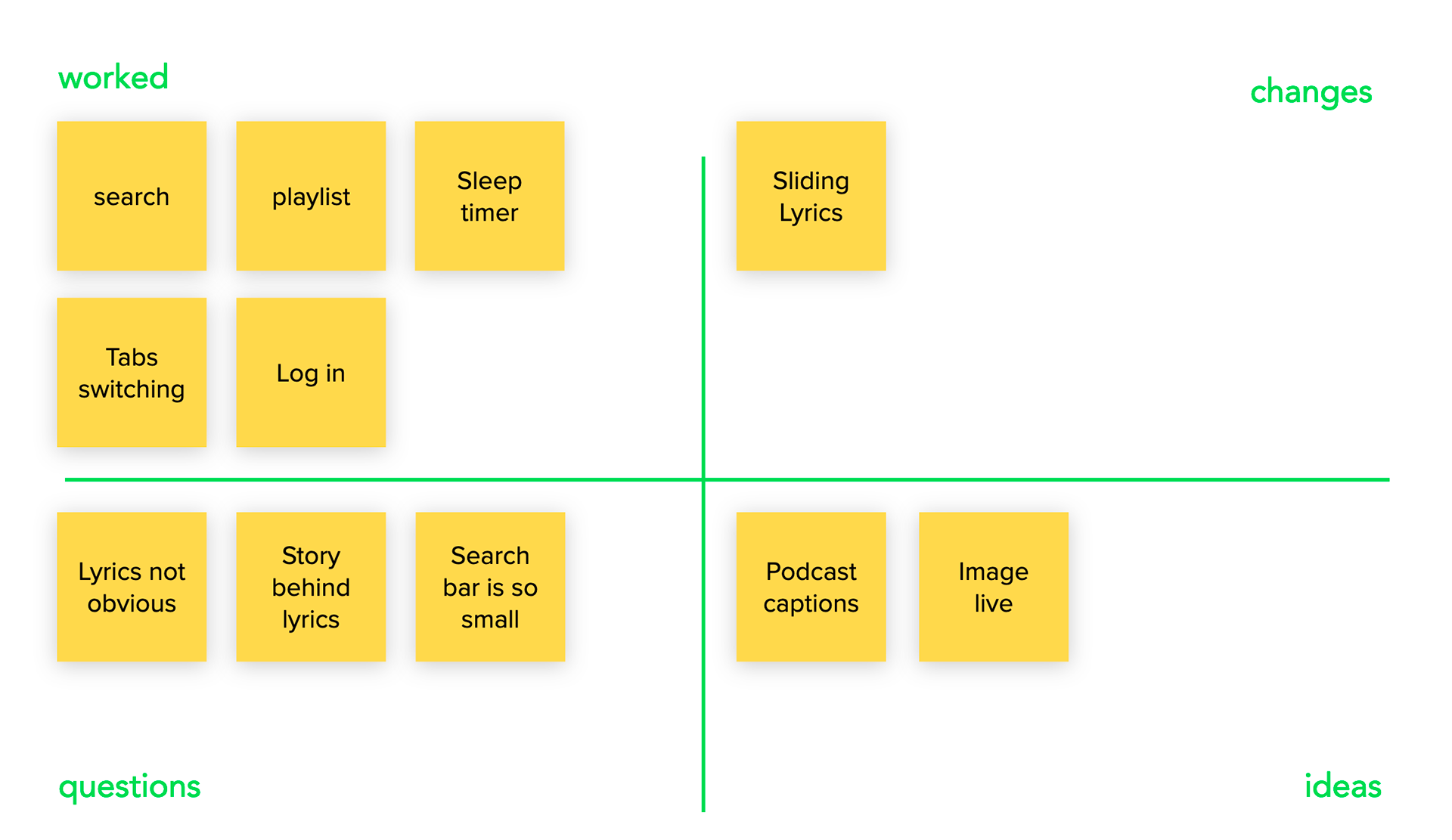 Final Interactive Prototype